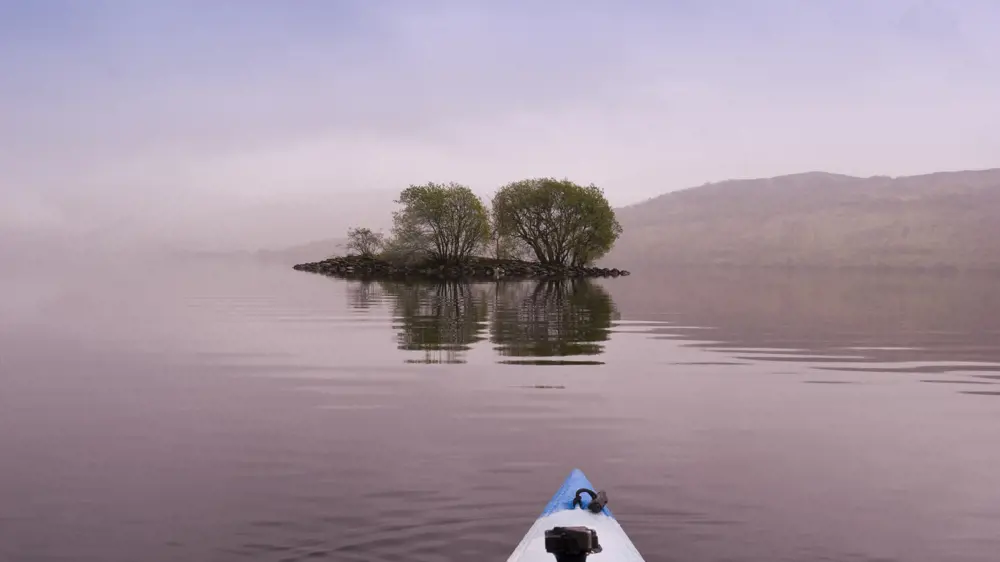 Enter St Fillans and we're pretty well signposted, over the bridge, about a mile down the South Loch Earn Road and you'll find us.  We overlook Neish Island named after the Neish clan who retreated here for one hundred years in the 17th Century after they lost the battle of Glen Boultachan.
Today, we're passionate about creating thrilling water sport adventures.  Glide across the waters on a SUP, try kayaking or hire a bike to explore the shores of Loch Earn.    
You might be a newbie to the sport or think you have the paddleboarding prowess of Fiona Wild (Double Gold medals paddleboarding World Champion 2021), however skilled (or not) you are in water sports, our friendly team is on hand to show you the ropes, refine your technique and make sure there's less splash and more relax, unless you want to also want to cool down and dip your toe in the waters with us – that's totally acceptable and encouraged on beautiful summer days.
You can choose from SUP hire, kayaking or bike hire.  And the activities are all great for children aged 7 and above. They are particularly great fun for groups of friends on a special celebration or just on a well overdue catch-up.
Start your new water adventure, find out more about bookings, times and prices here.