Designed by golf course architect legend Harry Colt, it's one of our Top 10 Things To Do.
Fancy taking it to the fairways? Well, we've got one of the best in the Borders. Just a six minute drive away, you'll find the friendly club sat in amongst the rolling hills.
Making good use of the hilly surroundings, it's not a totally flat course, so it can be quite challenging but it's fairly short at just 6,138 yards. If you need a motorised buggy, they have some you can rent out.
The first four holes are uphill and rather tough, but you can see all of Peebles and the countryside from the course, so it's worth a round even if you spend it in the rough.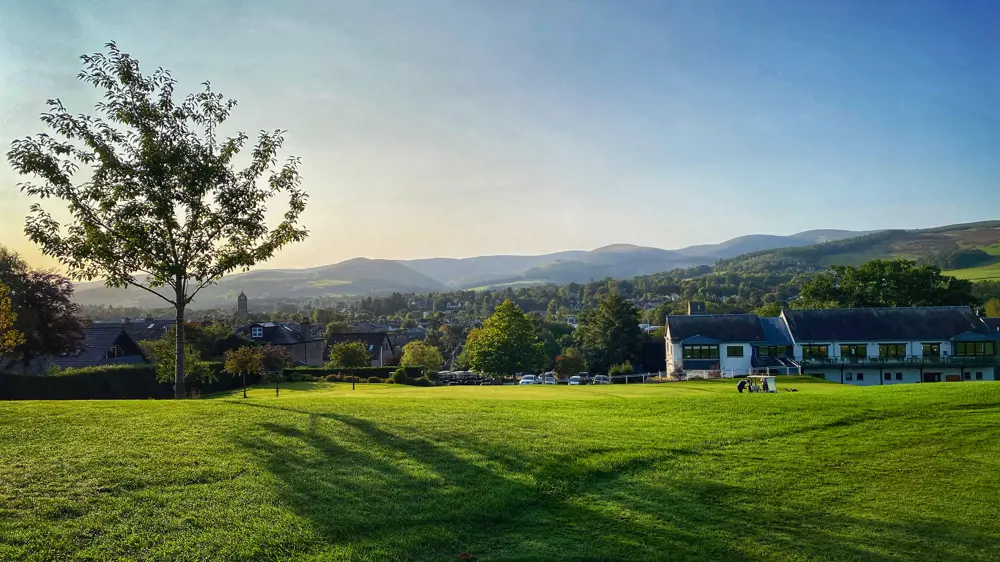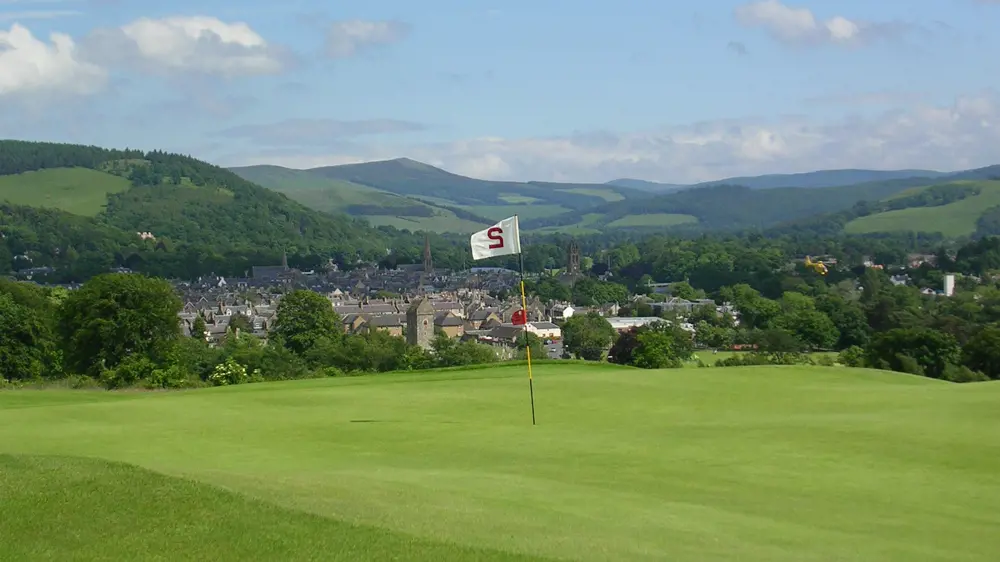 Pitch, putt and drive your way around the par 70 course taking in the stunning scenery as you go.
Or if you'd like to blow off some steam, there's the driving range. And there's no need to cut it short if the rain comes on, it's sheltered.
At the 18th hole you'll find the lovely little club house where you can continue to enjoy the views with a drink and a little something to top you up.
It's a friendly place, visitors are always welcome and players of any ability can take to the greens. Just bring along your clubs and you'll be made to feel part of the... club.
If you want to combine a round at Peebles Golf Course with a stay at Peebles Hydro, we've got a cracking golf break package.  Click here for more information.