HIRING BIKES
So, before you start, if you're not a regular mountain biker, you may need to hire your bikes.  There's a few places close by that can help.  Comrie Croft is a couple of miles down the road and offers bike hire, they've also got a load of different trails for you to tackle but there's more on that further below.  Or, if you're taking a trip to nearby Callander, there's a couple of spots in town where you can grab a bike.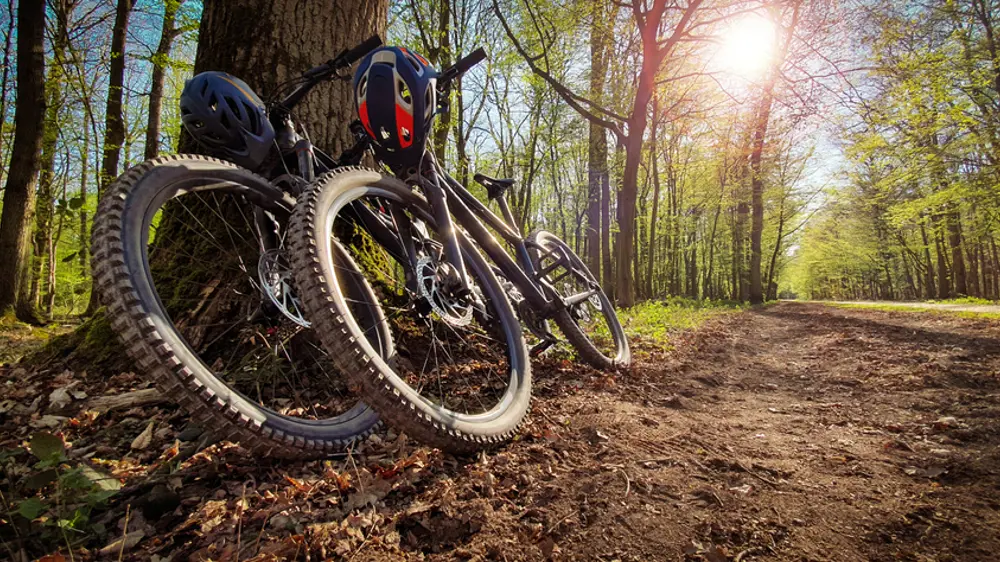 DECISION ROCK – LOOP FROM ST FILLANS
Now you've got your gear, perhaps prepared some lunch or a snack box and found your bearings, it's time to explore this beautiful area.  Take it steady to begin with and try this gentle 5.7 mile cycle loop which starts right in the village on the A85.  It's an easy trail which takes you along cycle paths, trails, across a couple of undulating paths and across rocks.  There's a little bit of a climb to get the heart pumping and your highest point is 825ft.
START IN LOCHEARNHEAD AND GO
If your adventures take you slightly outside of St Fillans, head to Lochearnhead which is about 7 miles away from us. Adrenaline junkies will find their mountain bike high with expert trails to tackle. Try the Glen Ogle Viaduct loop from Lochearnhead.  It's a 26.6mile challenging route that will test your fitness level but takes in some amazing landmarks including the famous Glen Ogle Viaduct and the aflls of Dochart. Much of the loop is on single track but there's sections on the road and on the cycle path. The climb comes at 15 miles and up to 1,500 ft.  Allow at least three and a half hours to complete the route.
Families can also pick up the National Cycle Network Route 7 in Lochearnheard which connects the village to Callander and Killin for a gentle ride and a great family day out.  Pick up stunning views, take photos of the Glen Ogle viaduct and skirt the shoreline of Loch Earn.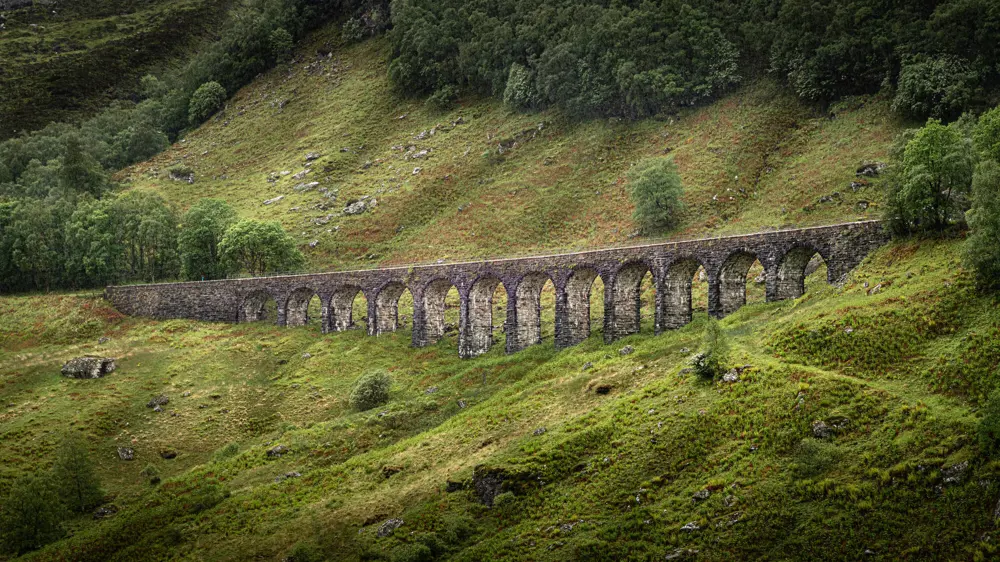 COMRIE CROFT BIKES
Try a Cookie Monster or a Sloppy Joes with a full day of different mountain bike trails to explore at nearby Comrie Croft bikes. This is a really popular centre in the Strathearn Valley located between Crieff and St. Fillans as it caters for beginner bikers (blue tracks) right up to aficionados who want the thrills of the track (black tracks).  You'll uncover some of the area's most picturesque landscapes on long or short routes depending upon how long you've got. Bike hire, a café for a post ride treat is all on the one site with loads of recommendations for off road adventures close by.