Staying at Crieff Hydro for the first time can feel a bit like deciding what to pack for your visit to make sure you have all the temperamental Scottish weather covered.  There's the heatwave you weren't expecting –  that's the view you'll get once you've conquered The Knock (our mini Munro).  There's the frosty morning that you still can get in May – that's as refreshing as a glass of 1881 Gin sat overlooking the grounds from the Winter Gardens.  There are surprises around every corner.
Many first time guests tell us they didn't realise how much the resort had to offer until they had arrived and, by then, it was too late to book anything. So if you're still debating whether to book your first self-catering holiday in Crieff, here's some of our top tips to make the most of it before you get here.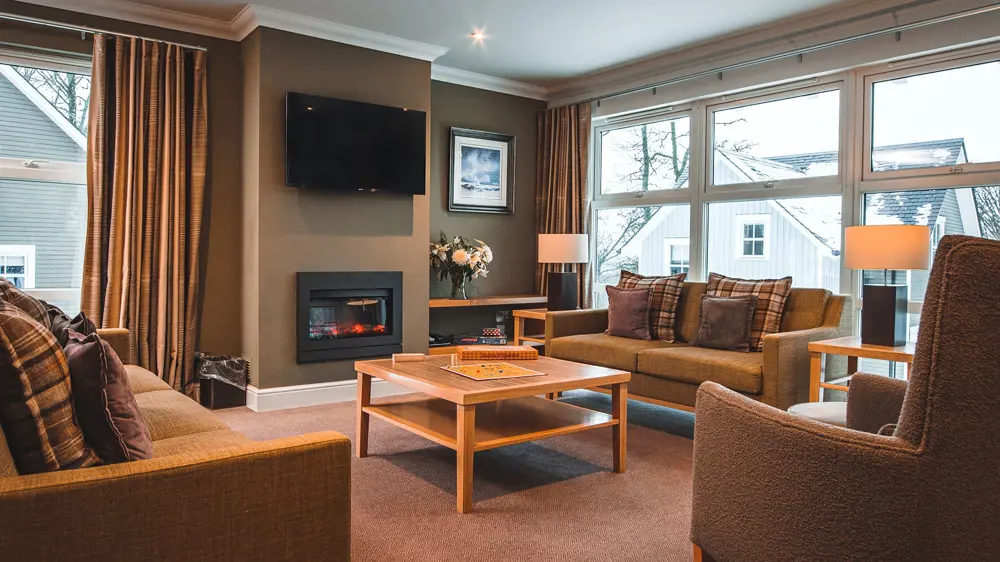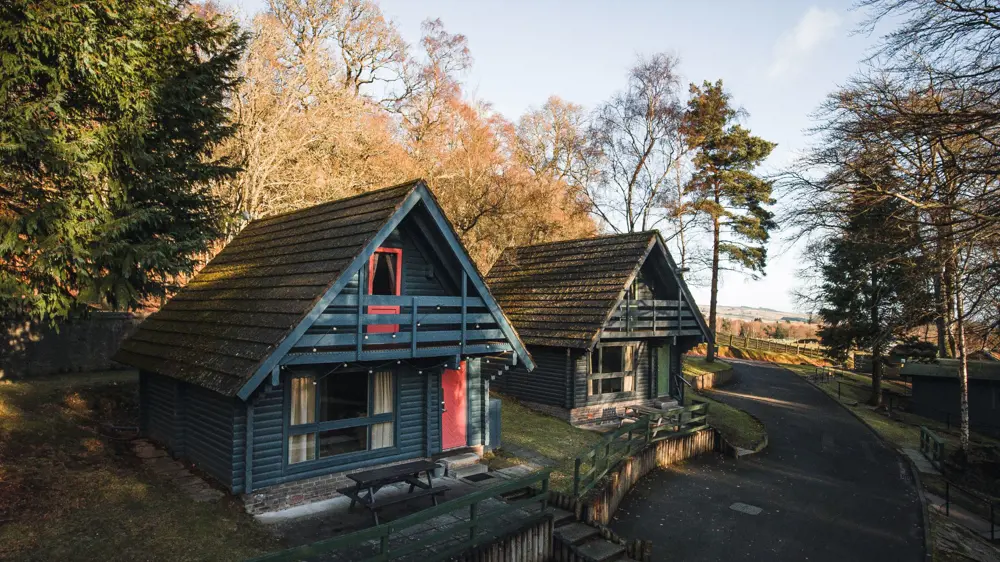 1). Get your holiday priorities #sorted.
Our 56 self-catering cabins, cottages, lodges and shepherd's hut are dotted across the estate. Don't panic, each place has its own designated parking space which makes unpacking the car a little easier. It also means if the weather turns, (you're staying in Scotland remember), then wherever your base is, you can jump in the car and nip up to the indoor entertainment at the hotel. But you might have other priorities. If your kids think holiday, think swimming pool, then you probably want to be closer to the hotel, try a Woodland Lodge or a Cozy Cabin. If you're all adrenaline junkies and can't wait to throw yourself down The Knock on a mountain bike, then the private Culcrieff Village is home to some stunning lodges and a hop, skip and a jump from Action Glen activity centre. Take a look at our self-catering map here.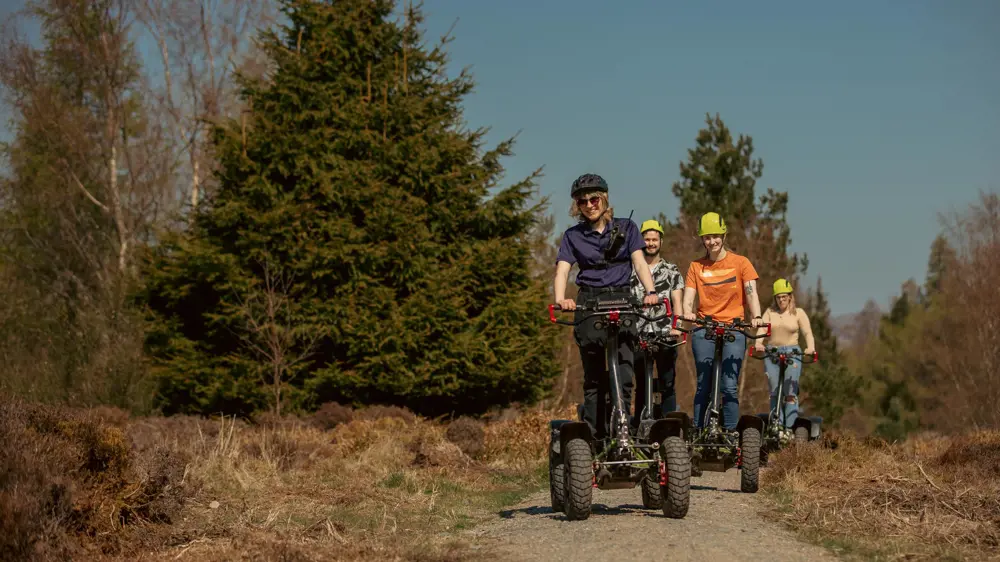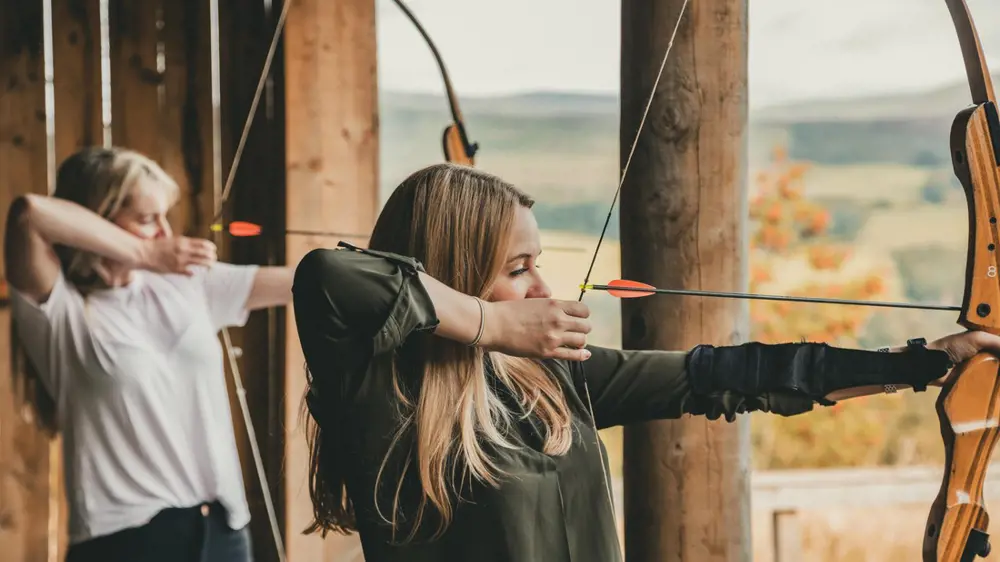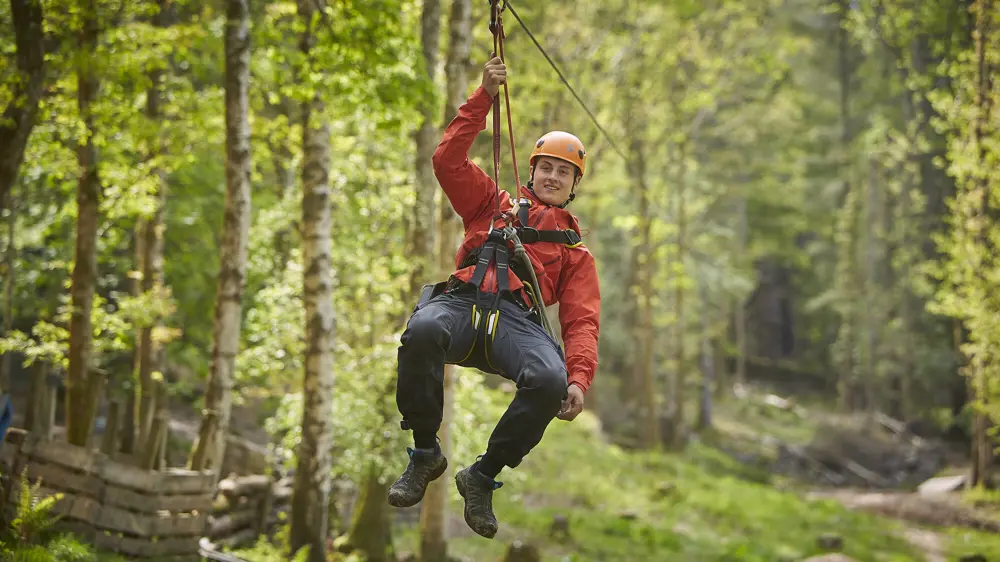 2). On the subject of adrenaline junkie...
...there's over 30 outdoor activities on offer at Action Glen and some of them get booked up pretty quickly. Best to book in advance.
Wee Susie will want a trek on Polly the Pony and Grandad might have offered to take the kids on a treetop adventure at Aloft. If it's your first stay you may not realise you can browse and book activities at your leisure from our website. Book your accommodation first and then take a look at the activity pages. Click here for a full lowdown. Only a handful of activities are not bookable online and need to be booked when you arrive, such as mountain bike hire but all the deets are in the activity section.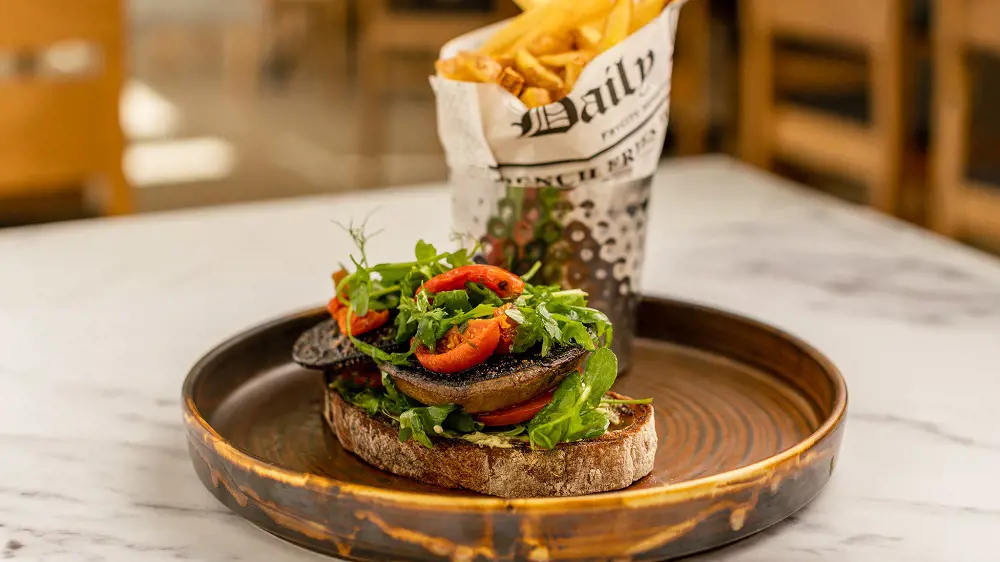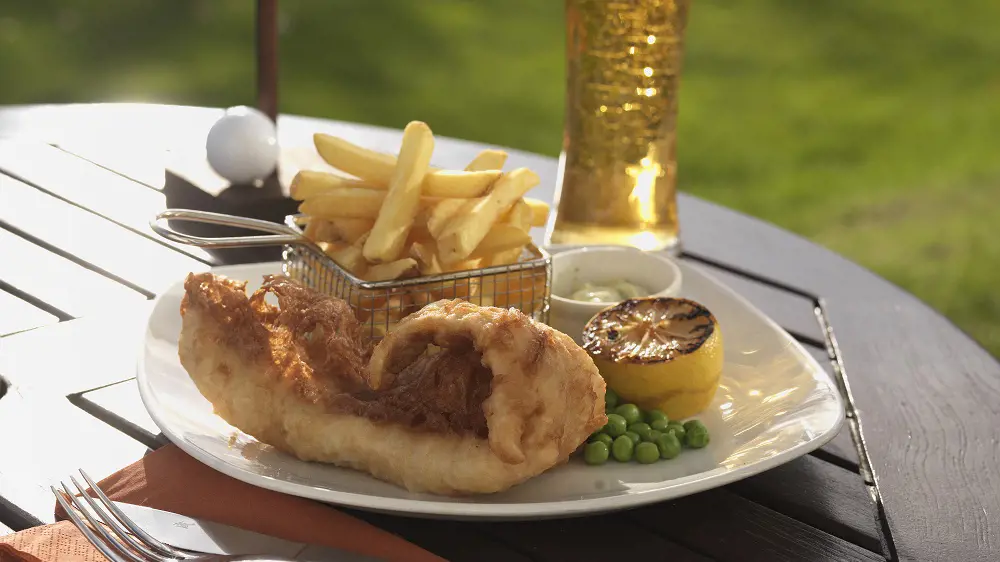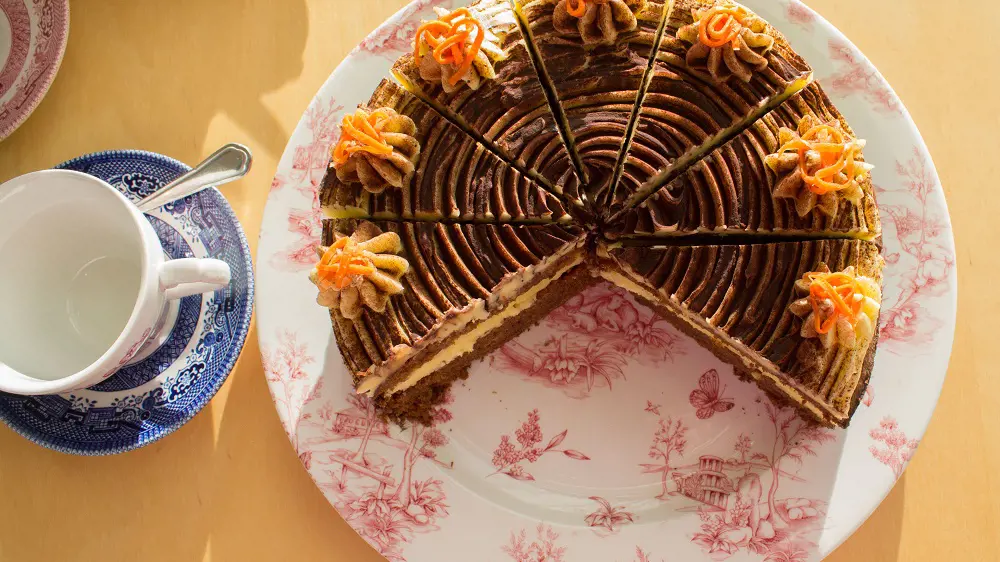 3). It's been a long journey to get here, you now don't want to worry about food shopping.
The car is packed to the roof, there's not one inch space for shopping and all you really want to do when you arrive is to take a deep breath and settle down with a cup of tea – your holiday has begun.  Let us fill your fridge for you before you arrive so that your food for the next day is all sorted. Click here for all the info. Of course, if you're still bouncing, then there is a Co-Op in Crieff town centre and only a five minute drive from the hotel. There's also takeaway options available from the hotel, including wood-fired pizzas and exotic Indian meals. You can order from your accommodation and we'll bring these meals to your door.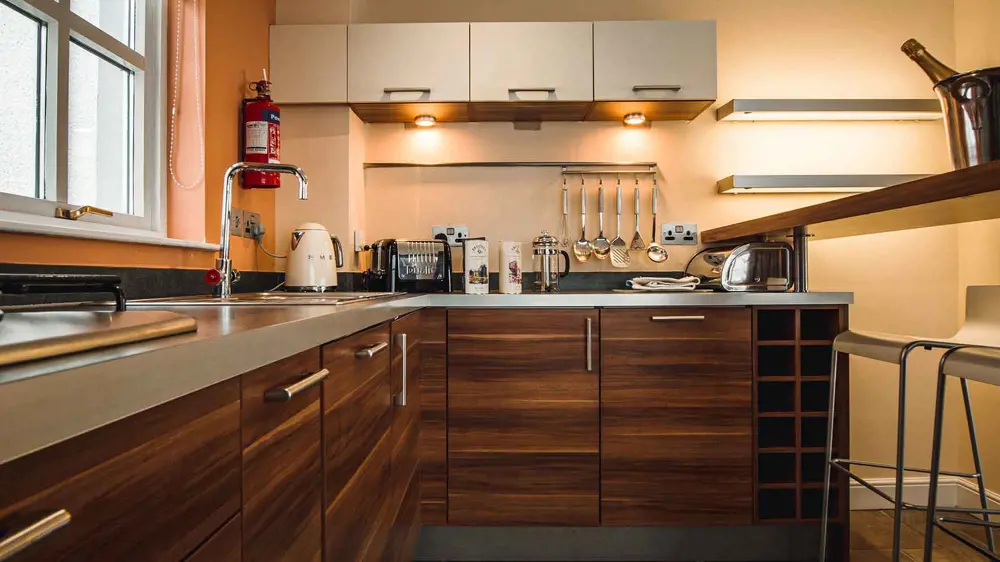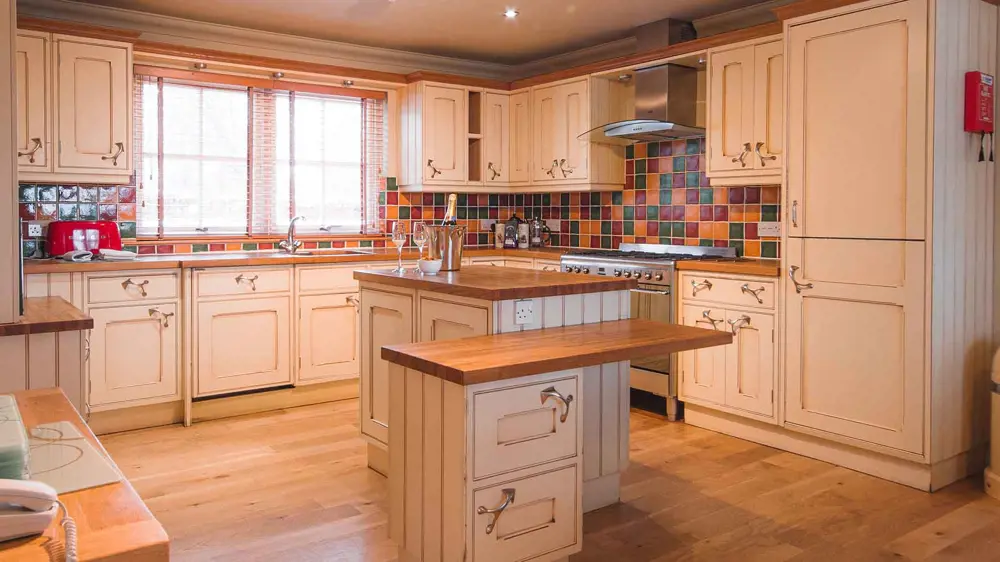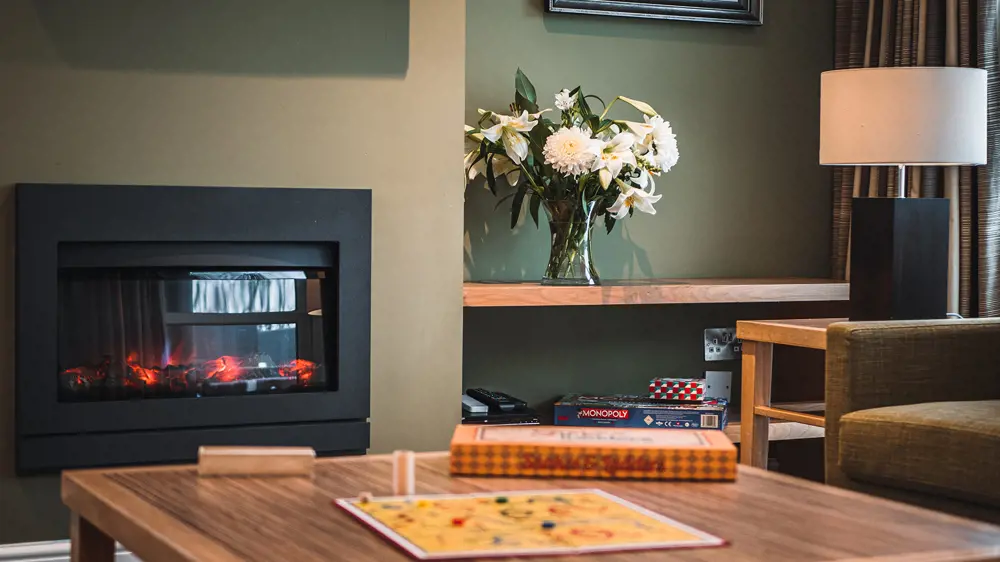 4). Free childcare means free time for mum and dad too.
As a thank you for booking with us directly, your kids (aged 2 – 12) get two hours of supervised childcare EVERY DAY in our BIG Country facility.  And wow, there's so much to keep them entertained. Don't be disappointed and wait to book your childcare when you arrive. BIG Country is really popular and slots go quickly. Parent time for a sneaky trip to the Victorian baths or a sip on our 1881 Gin whilst lounging in the Winter Garden is sometimes just as important as family time – it's a balance right?  Book your childcare here.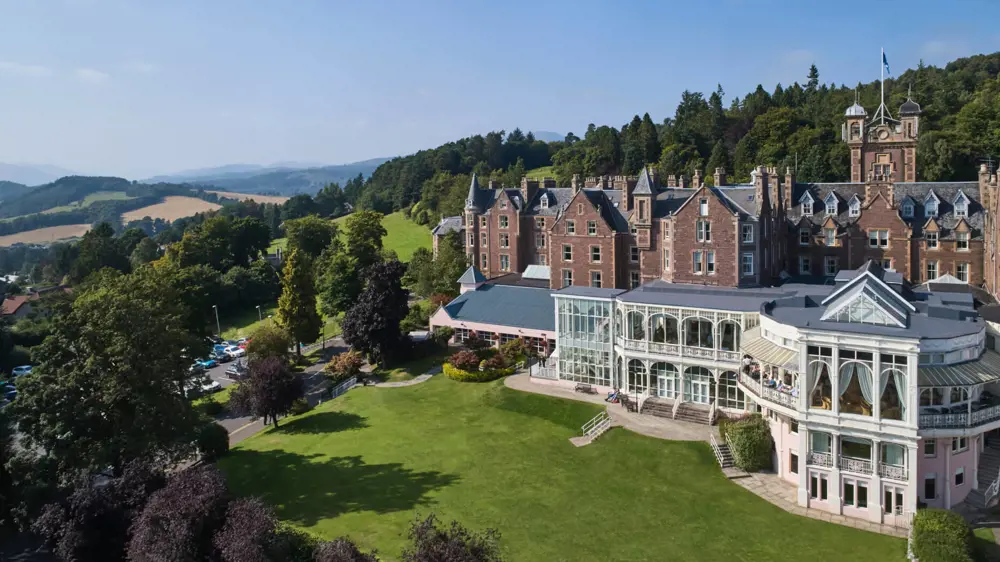 5). Download our app before you arrive.
Accommodation booked (tick), activities booked (tick), childcare sorted (tick), meal plan written (tick). The final thing we recommend you do is download our app. It's a handy source of information on what's open when, where everything is and our Daily Round-up will tell you what films are being shown at the cinema (add popcorn to the shopping list) and where all the indoor hotel entertainment is taking place. If you allow us to push notifications to you, then we'll also tell you if we have any deals on at the bar or any last minute appointments in the spa. Download the app here.