It's important to get those legs going and breathing in the countryside air. All together now… breathe in, breathe out. So, as we are a big fan of a walk here at Crieff Hydro, we thought we'd put some of our favourite walks in the area together for you for your daily exercise. These walks are scenic and if we're honest, make you appreciate the beautiful area we live in (if we don't say so ourselves…). We've ranged these walks from Lovable Locals (easy), Wandering Warriors (medium) and Hiking Heroes (hard), to make it easy for you to choose.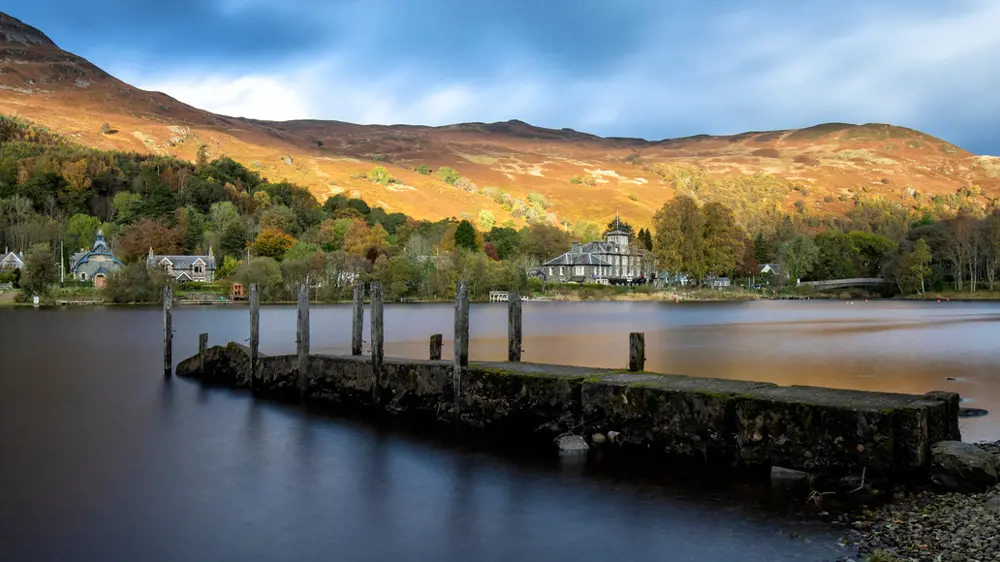 WANDERING WARRIORS
These walks are a bit steeper and get those glutes going! Firstly, we'd recommend the Dundurn. It's an isolated rock-filled climb where you'll come across the village of St Fillans and the site of a Pictish fort. It's certainly an adventure.
Something a bit closer to home is Laggan Hill – as it says on the tin, this circular path climbs Laggan Hill, which offers views over Torlum Hill and Strathearn. We'd recommend taking a small detour at the summit to visit the Puddock (frog) pond, before descending back through the woodland and joining up with Lady Mary's walk.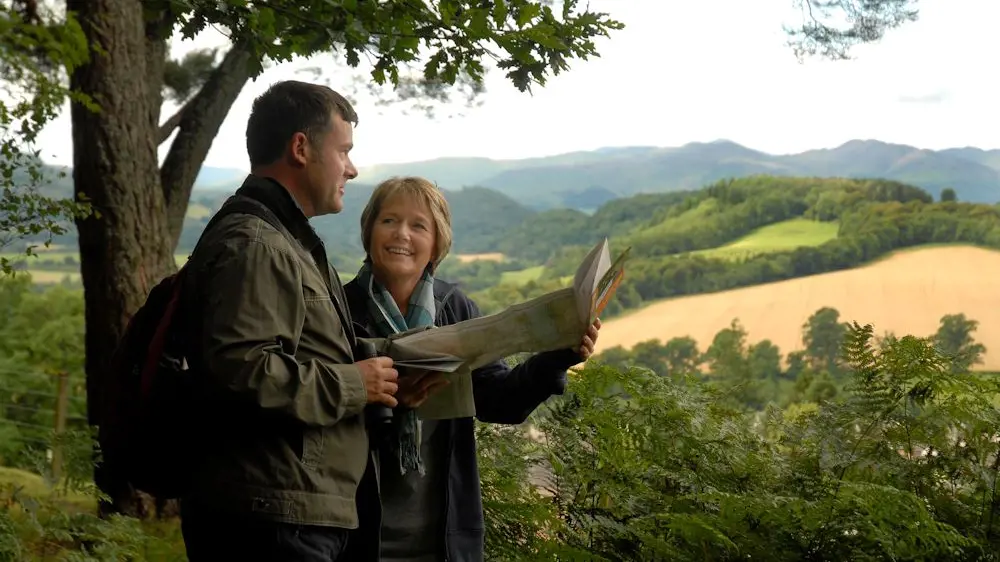 lovable locals
For those looking for more of a daunder than a hike. We recommend The Knock and Lady Mary's Walk. The Knock is a short, slightly steep hill right next to our self-catering lodges and the hotel. It's wooded so you can listen to the bird's sing. Once you get to the top, you will see the fantastic views across Strathearn.
Lady's Mary Walk is a riverside walk with a gentle climb, great in any season but particularly beautiful in autumn. 
What's more - there's an abundance of smaller walks on your doorstep including the Cinder path and Lovers Walk - find them here on our map.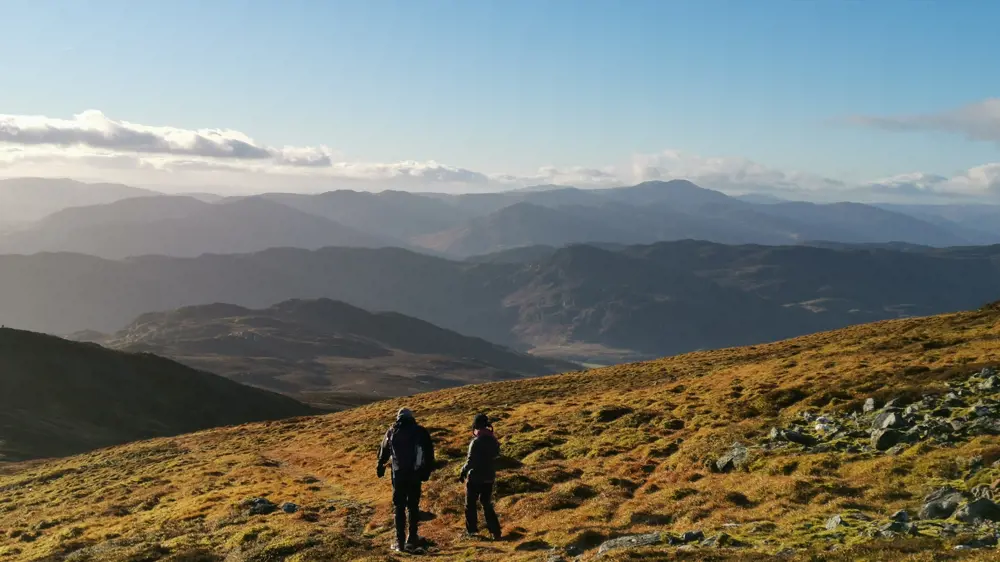 HIKING HEROES
Now our 'hiking heroes' will certainly get those legs burning but the views are worth it. For those looking for something a bit more intense, how about meeting Ben?
We're afraid it's not Ben Affleck, but Ben Chonzie. Pronounced"Ben Hon-zie",  its name comes from the Gaelic meaning "the mossy mountain". Standing at over 931m, it's one of the easier Munros to embark on. There are two ways to ascend this Munro with the most popular being from Glen Lednock, just outside Comrie. Top tip – keep your eyes peeled for mountain hares – Ben Chonzie has a large population of these fast-running creatures, whose coat changes from brown to white in the winter.
What's better than one Munro but two.  Ben Vorlich and its neighbouring Munro, Stuc a' Chroin, dominate the landscape of Loch Earn. The ascent is relatively straightforward which makes it suitable for beginners. And, if you feel confident, you can add on the trickier hike up Stuc a' Chroin and bag two Munros in one day. Top tip – 3/4 of the way up, there's an ideal picture spot with a stone shaped like a love heart.
That's three down, just another 279 Munros until you're a full-fledged Munroist.