Edinburgh Zoo opened in July 1913 and is set within 82 acres of parkland. Home to 1,000 rare and endangered species, only a 40 minute drive away it is one of Scotland's most popular visitor attractions.
From meerkats and monkeys to pelicans and penguins, you'll find a wide range of mammals and birds at Edinburgh Zoo as well as reptiles, amphibians, and fish. The zoo is also home to the UK's only koalas and of course Tian Tian and Yang Guang – the only two giant pandas in the UK.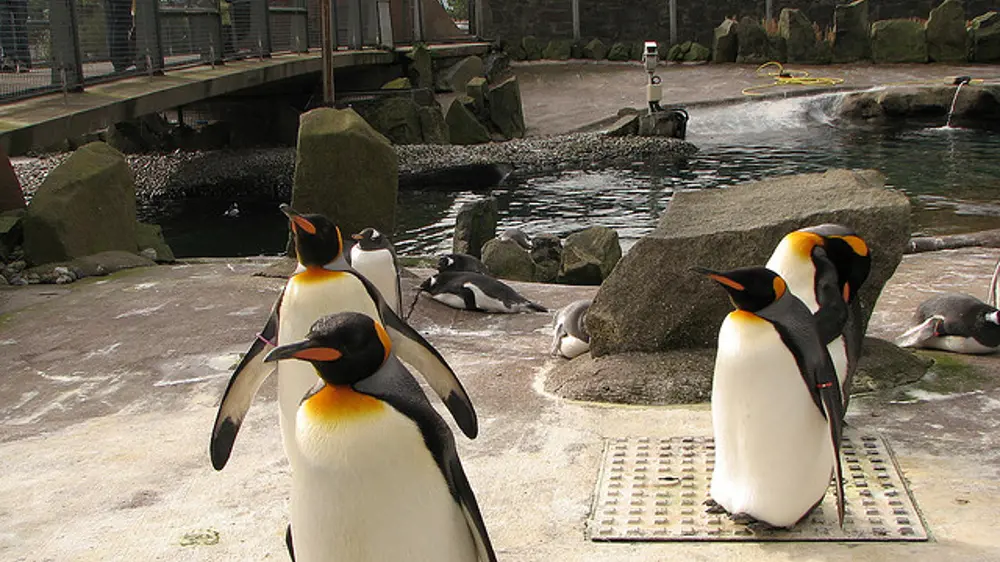 For many, one of the highlights of Edinburgh Zoo is the penguin colony where you can watch the penguins having fun in Europe's largest outdoor penguin pool. Meanwhile, at the Budongo Trail, you can see chimpanzees exercising, eating, relaxing and enjoying themselves. There's also the Brilliant Birds walkthrough aviary with different exotic species from around the world.
As well as discovering the animals, you can also experience a range of educational events and activities from keeper talks to hands-on animal encounters. And of course, the gift shop so you can take home a memento from the day.