A couple of hours of swinging from one treetop to the next, that'll get the heart racing. You're harnessed on, of course. This aerial assault course is completely safe, but we'd still recommend you don't look down.
Fancy something different and fun? Go Ape at Glentress Forest will provide just that. You don't get much more thrilling than flying through the air on zip wires, climbing up rope walls, crossing bridges and climbing cargo nets – all while elevated 160 feet in the air.
It's brilliant outdoor fun. Watching the concentration on your fellow ape's faces while trying to put your foot in a small stirrup and being suspended in mid-air. Priceless.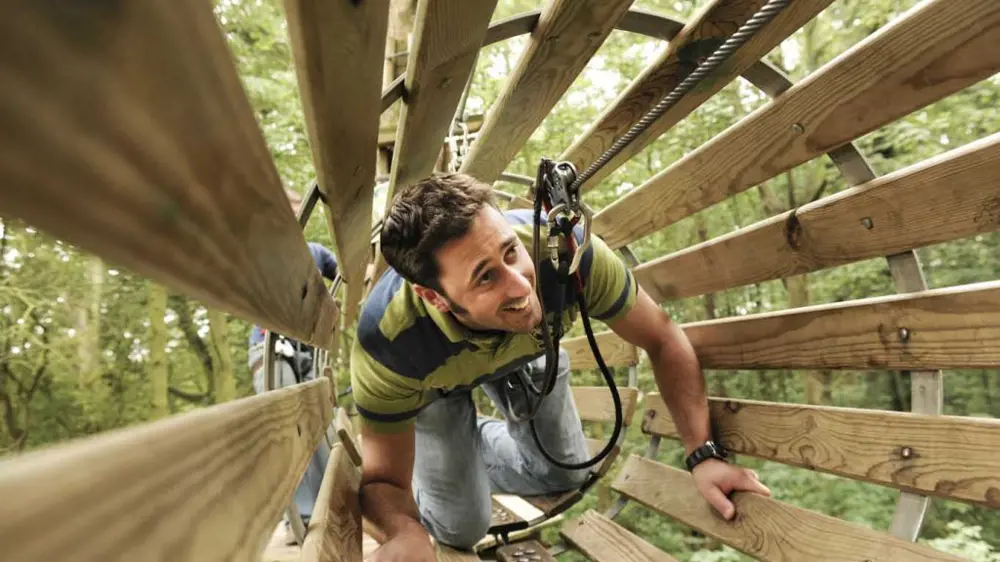 Combine this with world-class mountain biking tracks, and Glentress Forest is a pretty fun and exhilarating place to visit. Didn't use up all your energy at Go Ape? Take a whirl on a mountain bike and keep that buzz going through the afternoon.
It's a real outdoor playground home to over 50 miles of purpose built mountain biking trails. And if you need to, you can rent a bike from Peebles Hydro - even if you're staying at The Park, nip across the road and we'll sort you out. It really is our favourite place to go on an adventure in the Scottish Borders, and it just so happens to be home to some stunning scenery too.