Before you even leave the hotel, you're going to want to stock up on provisions. Now where could you stumble across that? Ah that's right, our big breakfast. Continental, sausages, bacon, cereal. Whatever it is you're after, there will be mountains waiting for you.
It's time to get geared up for walking. Although it is a well-marked path, it is quite exposed, so make sure you've got your boots at the ready. Where does the trek begin? Just a three-minute stroll from the hotel, at the house that John's family lived in.
Take yourself as far as your legs can carry you. The route goes through Cademuir, Stobo and right through Broughton. If you make it all the way to Broughton there's a bus that can take you back to Peebles. But if that all seems a little much, you can always stop at the midway point in Stobo and pick up where you left off the next day.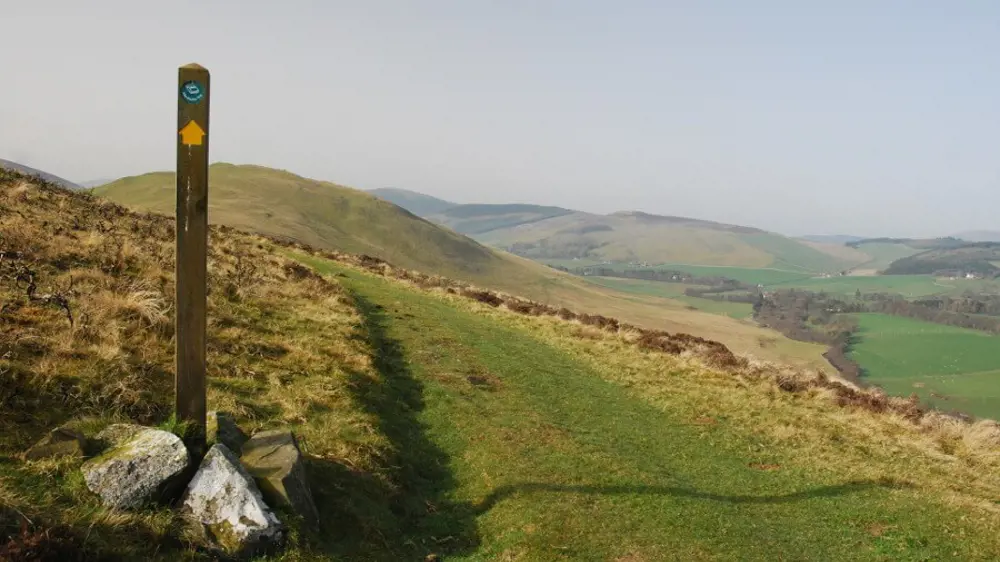 Who exactly was John Buchan? Well he was the first Lord of Tweedsmuir, so he's a bit of a big deal around these parts. He wrote around 100 books, 40 of them fiction novels. He was a politician and then he was made the Governor General of Canada.
He was born in Perth, but took holidays in Peebles, just like you. And he'd spend his free time walking. Along the way you'll find picturesque views and rolling hills, what's not to love?