Right on the banks of the River Earn and interestingly, also on the Highland Boundary Fault. Comrie has experienced more tremors than anywhere else in the UK.  If you take a short drive to Dalrannoch, you can actually see the world's first seismometer at Earthquake House… well, it may be a replica but it was installed in 1874.
Standing tall in Comrie is the 'White Church'. Built in 1805 and formerly a church, this Grade A listed building is now the Comrie Community Centre. If its scenic location on the river bank wasn't enough, the stunning gardens are also worth popping into.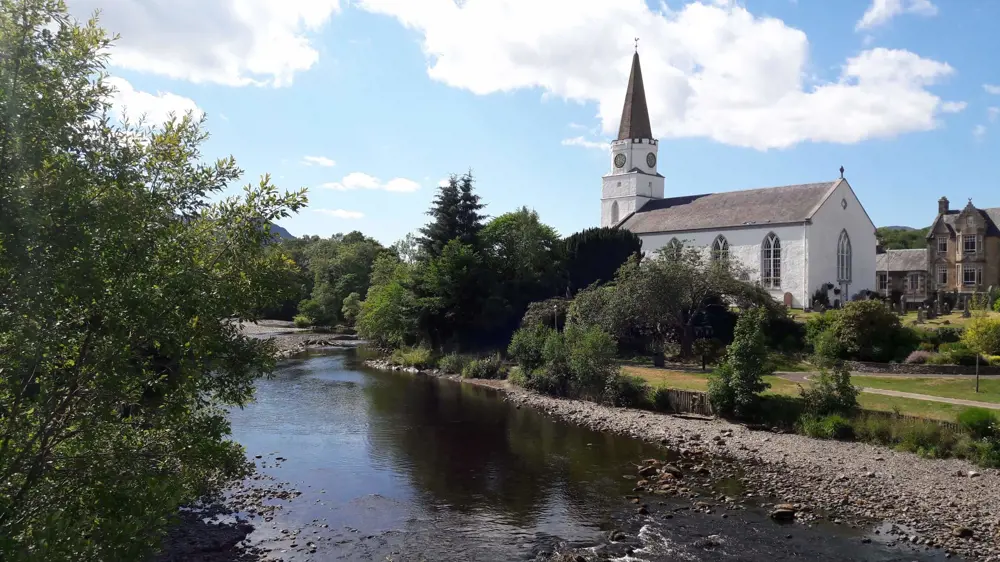 There are a range of local shops to visit and places to eat out. Pop in to the Goldfinch Gallery to have a look at the work of emerging and established local artists, and pick up a few handmade treasures of your own. Not far away, the Riverside Garden Centre and Art Gallery sells a whole host of Scottish arts and crafts, along with plants that are ready for, and hardy enough, to take on the Scottish climate.
Comrie also has a number of walking trails around the village, perfect for a relaxing stroll (but if you're looking for something a bit more challenging, their are a number of munros a short drive away). The Glen Lednock Circular walk takes two to three hours, starts in the village centre and goes by the famous Deil's Cauldron waterfall. You can also stop by the restaurant of the same name for lunch after you finish. Or, pick one of the shorter 30-minute routes starting at Bennybeg and following the River Earn.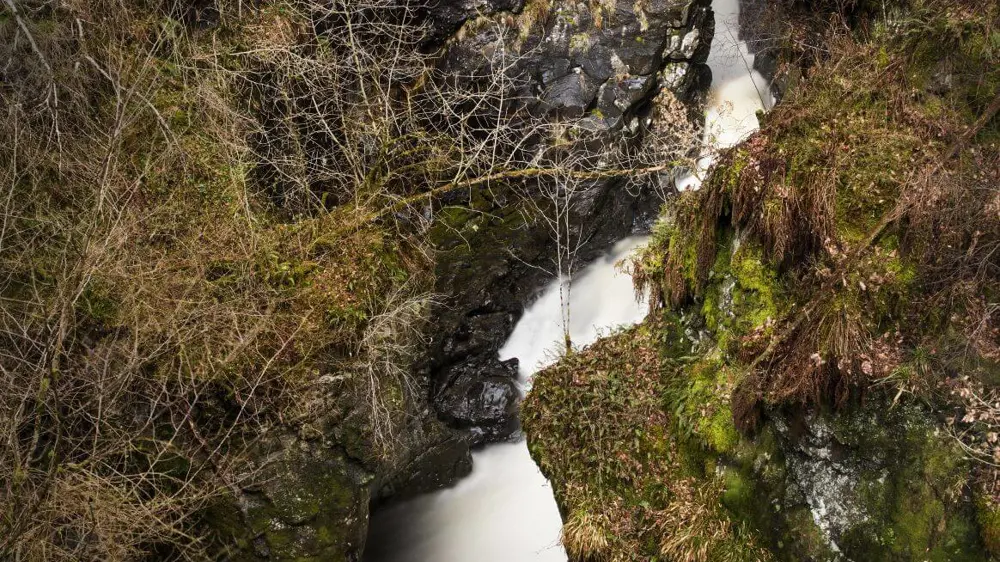 While you're sauntering round the streets, don't miss the whitewashed shop on the corner of Melville Square. The whole building, including the interior, was designed by Charles Rennie Mackintosh. Mackintosh, for those of you who aren't familiar, was a Scottish architect, designer and artist famed for works such as the Glasgow School of Art. If you're swinging by Glasgow on your trip and are keen to find out a little more about him, you can visit The Mackintosh House next to the University of Glasgow or House for an Art Lover in Bellahouston Park.